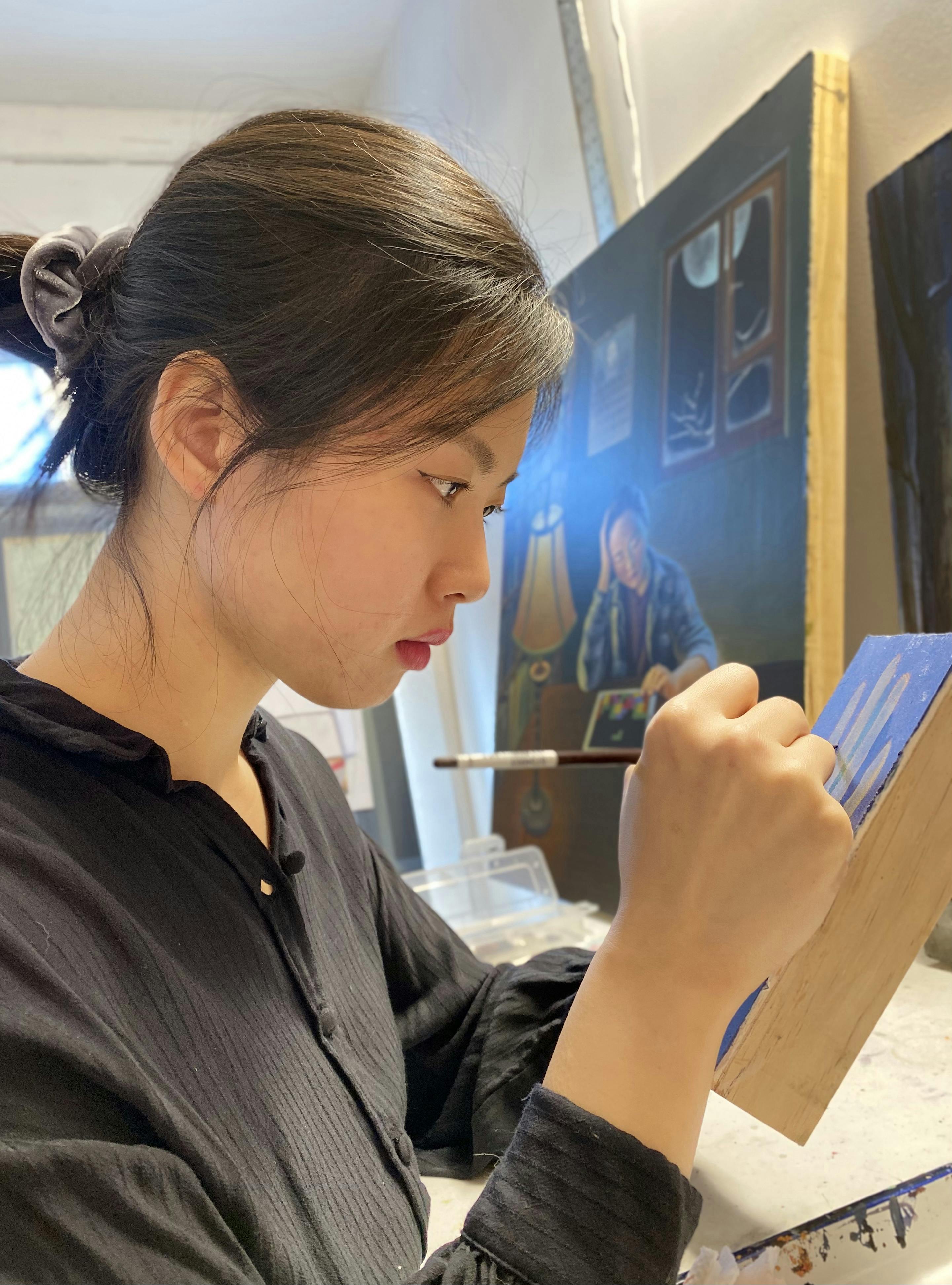 How are you?
I am fine. We all went through strange period together since last year but I am learning to be more optimistic and grateful everyday.
Can you present yourself?
I was born in China as an ethnic Korean and my family moved to South Korea when I was 2 years old. Growing up I have been frequently traveled between China and South Korea until I moved to the United States when I was 17 years old. I am still working and living in the U.S and I am represented by Fortnight Institute, NYC.
What is your artistic background? (uni or self-taught)
I am not a self-taught artist, although I loved drawing since I was very little. I am fortunate enough to have met a great mentor, teachers and my talented friends at art schools (School of Visual Arts-BFA and New York Academy of Arts-MFA) whom have taught me a lot.
What was your first artistic creation?
I remember when I was a toddler, my grandpa drew me a chicken with simple geometric shapes (two circles, one triangle and some sticks) and I copied what he drew. I assume that he drew me a bird because I was born in the year of rooster, haha.
Tell me more about your art. What are your sources of inspiration? And what is your message to the world?
Honestly, there is no esoteric philosophical meaning behind my recent works. They are more like my autobiography. It is just a painting that captures my old memory or mundane daily life which is easy to be unappreciated. I am still humbled by all the things I need to learn at this point. I know so little and have too many questions to have any messages that I can deliver to the world.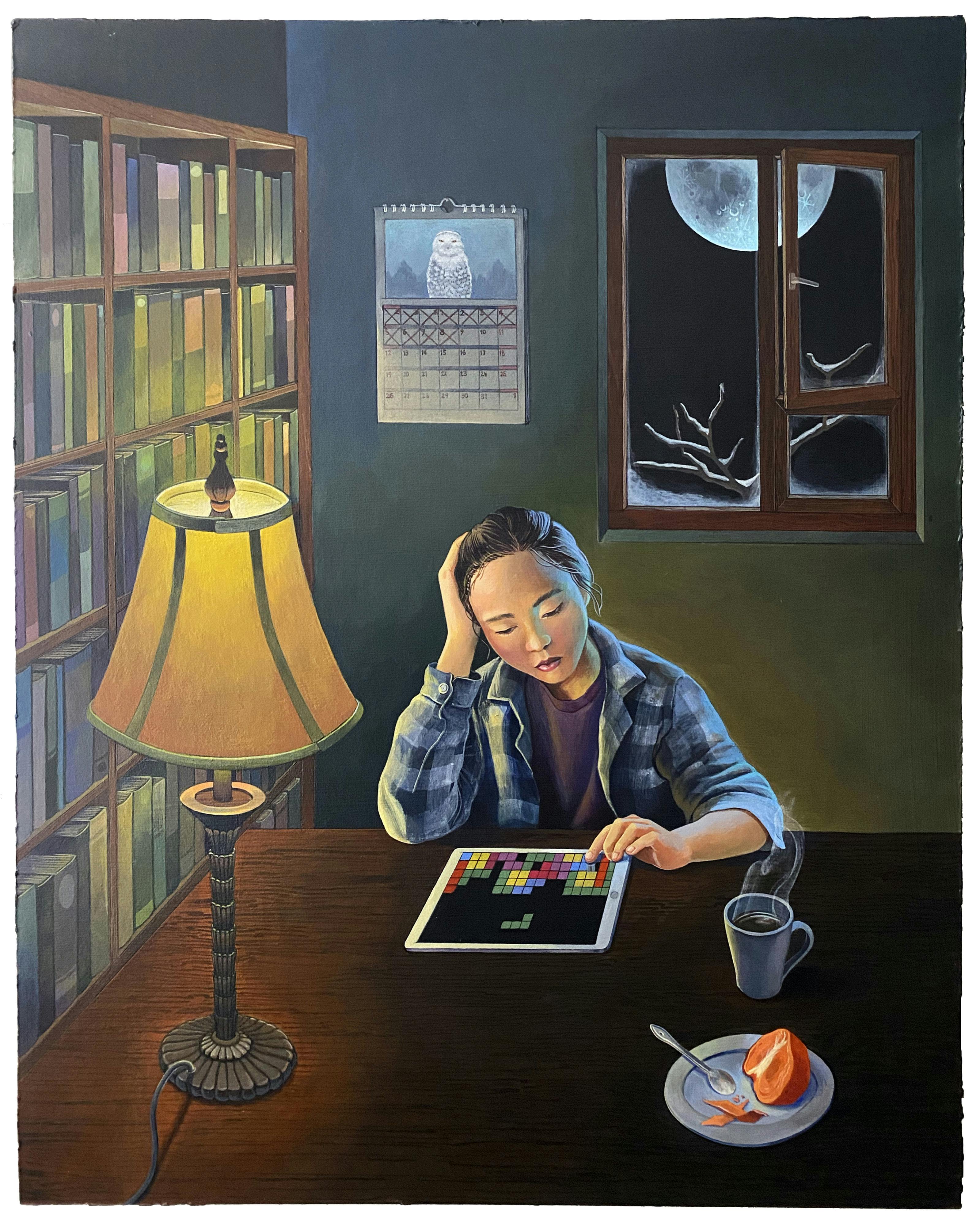 Can you describe your working environment / your workshop? and your daily routine?
Currently I work and live in my apartment. I wake up, do some stretches, have breakfast and then paint. I don't set specific work routine for myself unless there's a tight deadline, but I am trying to balance work and rest of my life in a disciplined way.
Can you tell me your next exhibition dates? and the places?
I will be participating in a group show "and I will wear you in my heart of heart" that is organized by The FLAG Art Foundation from May 1 - August 14, 2021 in NYC.
And a summer group exhibition with Nicodim Gallery, Bucharest, Romania and an Independent Art fair in upcoming fall with Fortnight Institute in NYC.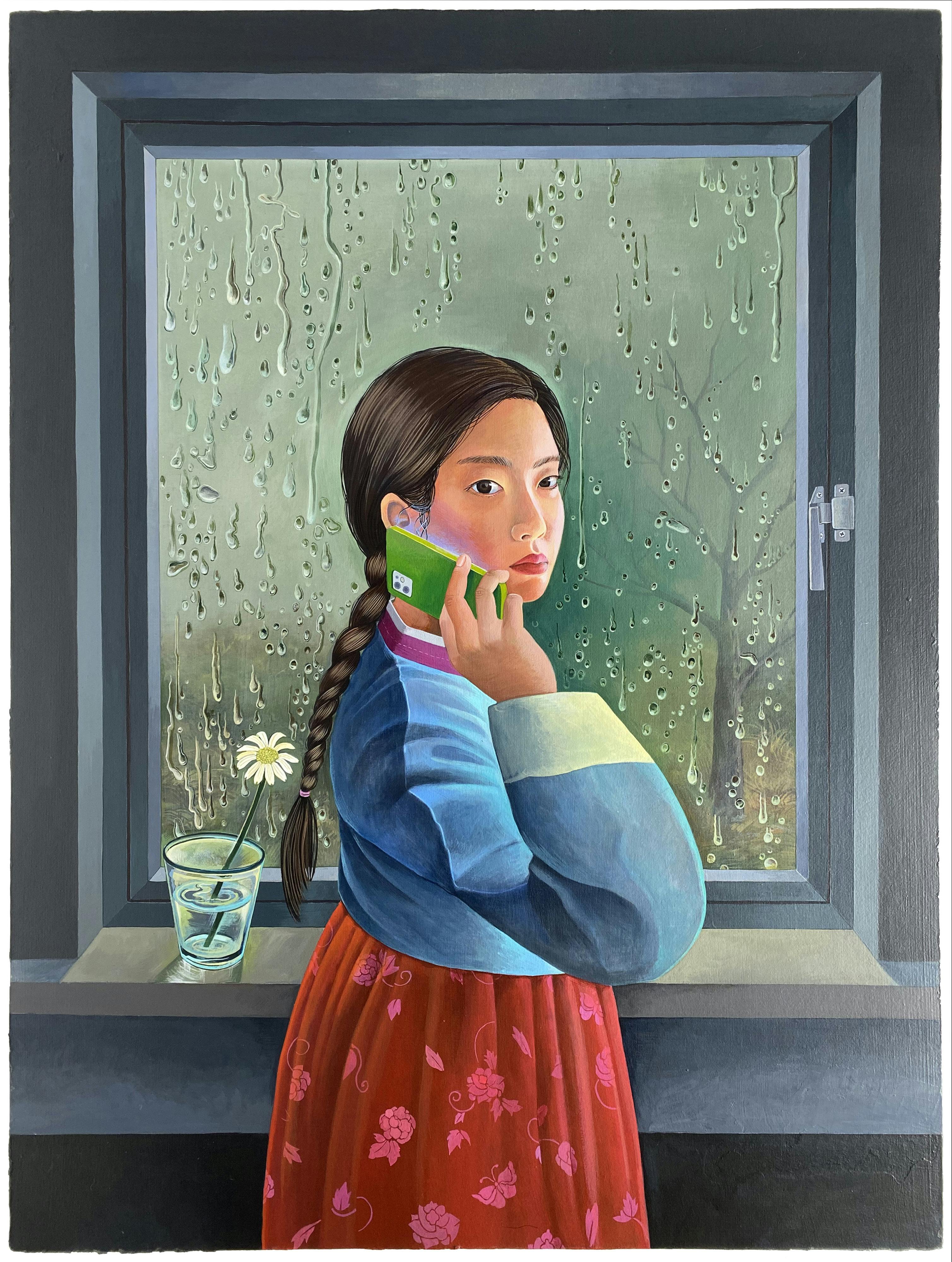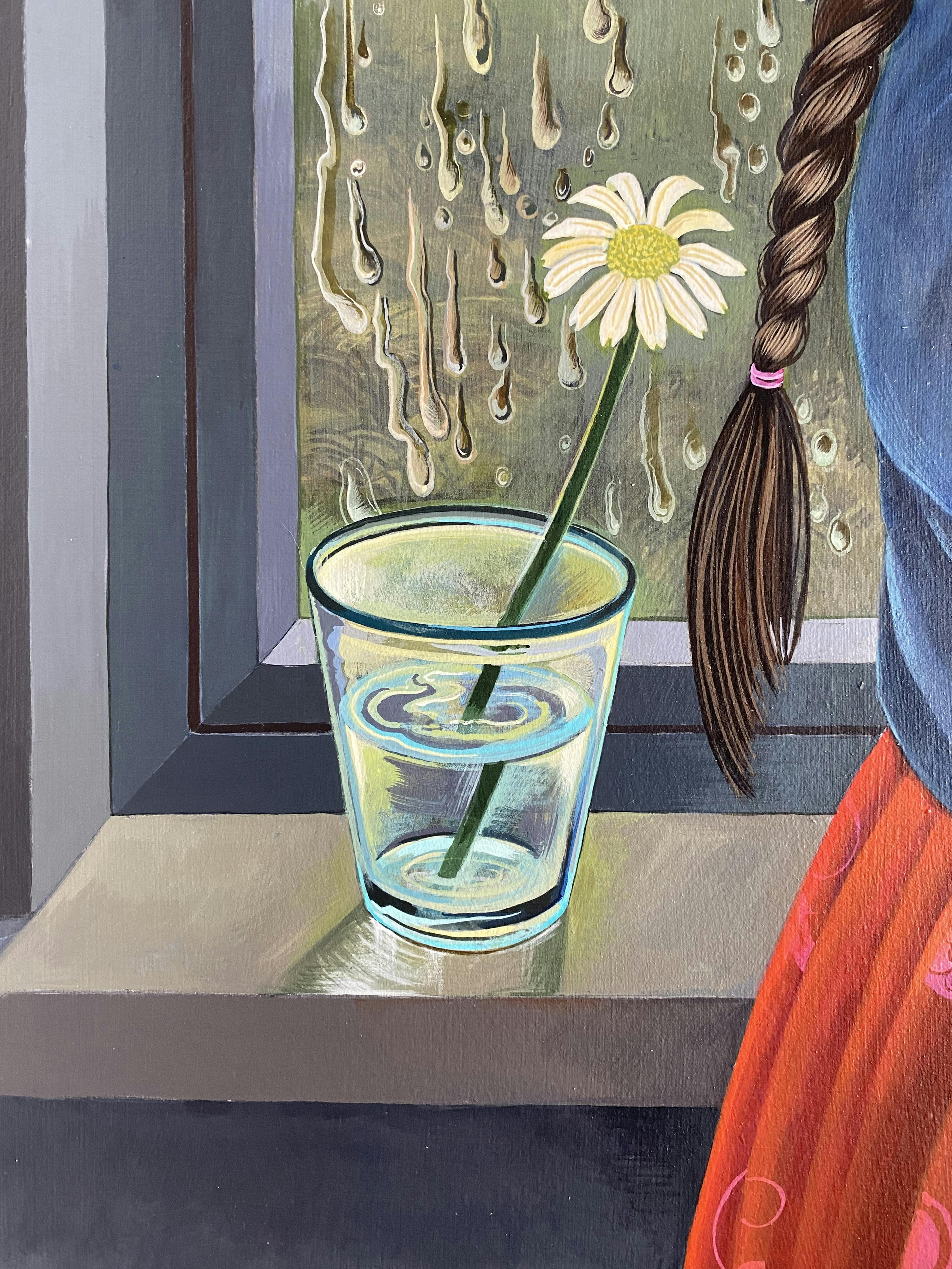 What's your next challenge?
Make better paintings and drawings.
What do you think about the representation of women artists in the art world?
I feel fortunate to be born as a woman and in my opinion we should be given an equal opportunity regardless of our genders and identity. At the end of the day it is all about good work.
Do you want to add something else (a message to pass)?
I feel very lucky and grateful to be making art and making living as a painter.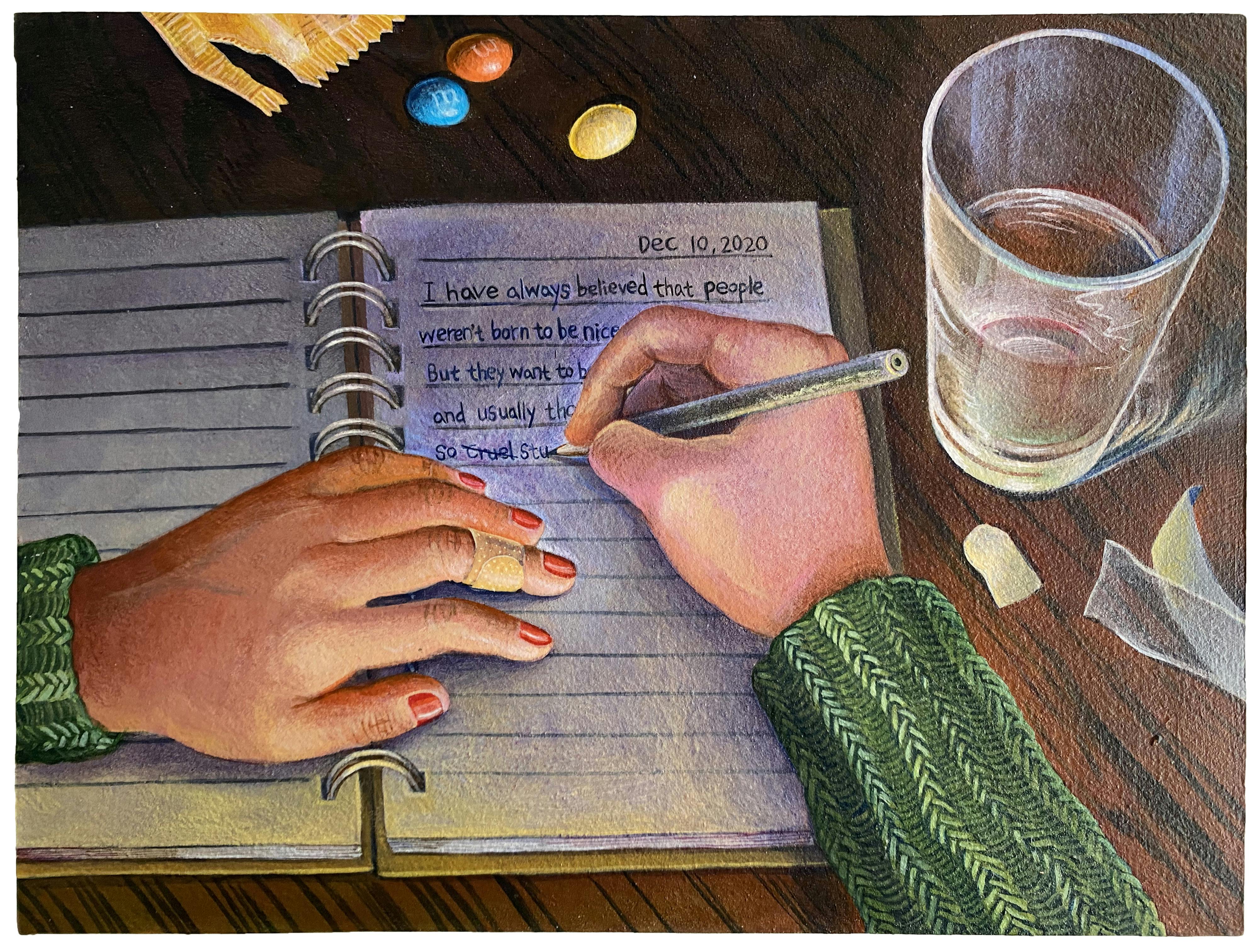 To learn more about the artist, you can also visit his website.
Vous avez aimé cet article ? Devenez mécène sur tipeee m'aide beaucoup.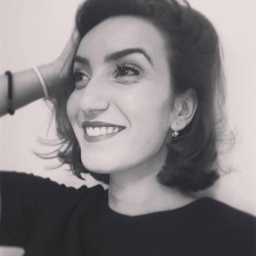 Bonjour je suis Aldjia créatrice et animatrice de ce podcast. Je suis également l'autrice de ce blog, ravie de vous rencontrer !